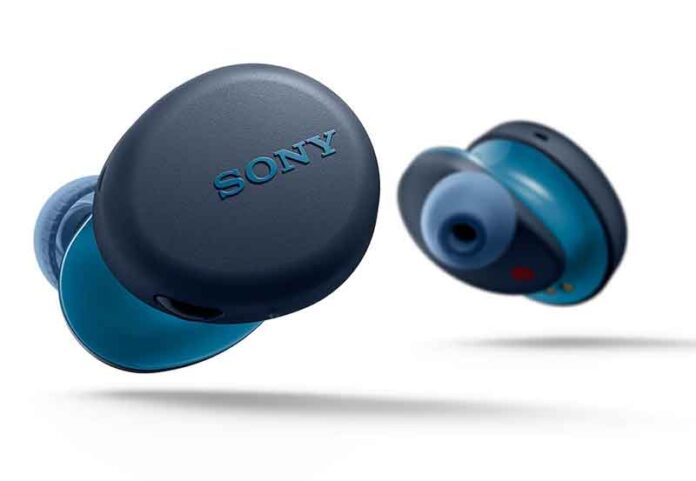 On May 7, Sony officially released Sony WF-XB700 and other three new headphones.
The four new headphones brought by Sony this time include
Sony WF-XB700 Extra Bass series true wireless headphones.
Sony WF-SP800N noise reduction headphones.
Sony WH-CH710N head-mounted wireless noise reduction headphones.
Sony WI-SP510 Neck-mounted wireless Headphones.
Sony WF-XB700 wireless headset in EXTRA BASS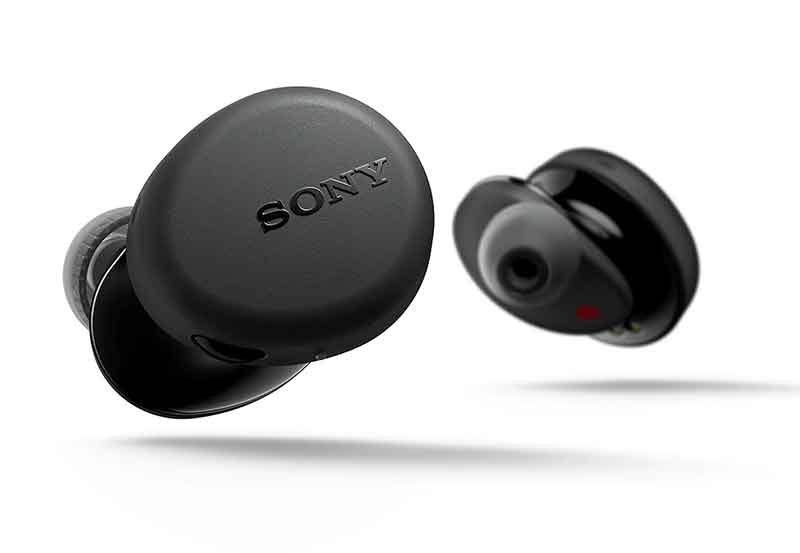 In contrast, WF-XB700 is a new class for the entire EXTRA BASS system. After all, this is the first true wireless headset in EXTRA BASS.
Like other entry-level products, the packaging of WF-XB700 is relatively simple.
EXTRA BASS packaging is simpler and acceptable. After all, this time the WF-XB700 has already used the USB-C interface, and it is not too difficult to find a replacement wire.
Also, when replacing the rubber plug, you need to find something to install and avoid losing it.
Charging case of Sony WF-XB700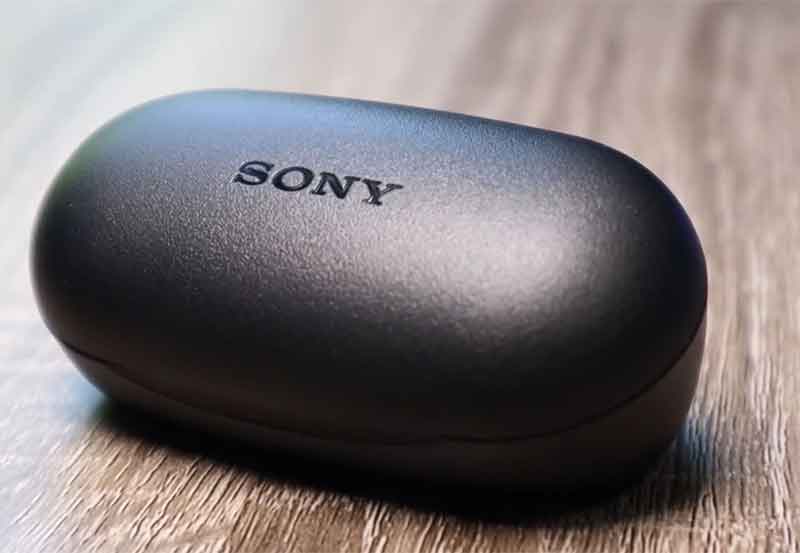 The charging case of Sony WF-XB700 adopts an oblique triangle design, and the cover adopts a frosted transparent design, which has a certain degree of light transmission, but under the influence of this frosted detail, the interior cannot be seen.
The lower half of the box is also made of matte-textured plastic material. The look will be similar to the NEX series of micro single cameras, except that the graininess of the WF-XB700 will be a little bigger and it feels rougher to the hand.
The charging case is relatively clean and there are no keys or connectors except the USB-C connector on the back. The bottom of the box is also a flat ellipse, and the design of the ring is a bit like the original WF-1000X.
The difference is that the WF-XB700 does not come with an NFC module, so it cannot achieve contact pairing.
Sony added a Magnetic Attraction
Sony added a magnetic attraction structure to the headphone slot, and the magnetic attraction is relatively strong. The headset can be directly attracted by gently putting it on, even if the position is slightly deformed, it can be corrected. Compared with those charging cases that need to be fixed with a cover or without a magnetic structure, the WF-XB700 is a little ahead here.
Sony WF-XB700 also retains Physical Buttons
As an entry-level true wireless headset under EXTRA BASS, WF-XB700 also retains physical buttons. The buttons are hidden under the headset and can be reached by the user's hand. And there is only a single button, as long as you remember the simple manipulation gestures can be used, it is very convenient to use.
It would be better if WF-XB700 can also use touch buttons.
Design of Sony WF-XB700
The design of WF-XB700 is relatively simple. Although EXTRA BASS is also a series of young people to a certain extent, Sony has not used some independent elements in the design of this series.
The earphone adopts a two-stage structure, and with the new generation of Sony's "three-point fixed structure", the WF-XB700 can be stably stuck on the ear through the second layer structure, without the need for external ear hook and shark fin.
As long as the user chooses the correct size of the rubber plug, the headset can be stabilized, no further adjustment is required, and it is still very convenient to operate. But if you haven't tried this kind of ear support before, it is recommended to try the product before deciding.
Sony WF-XB700 Supports Bluetooth 5.0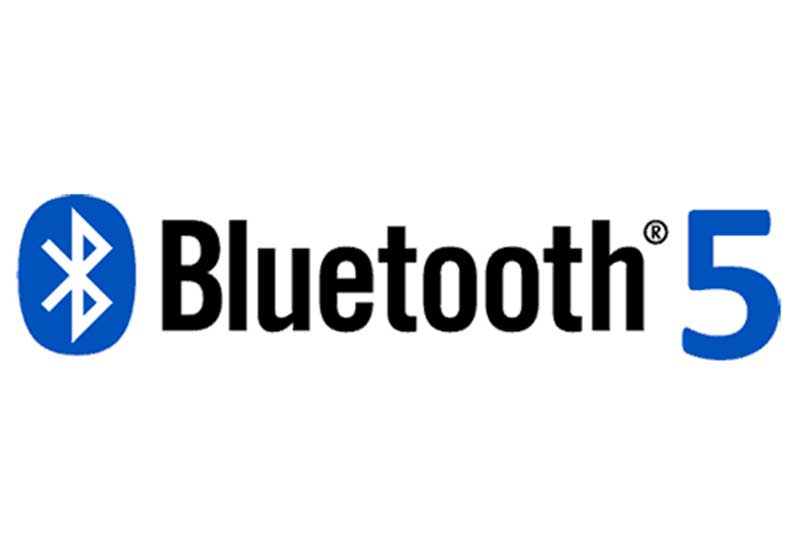 In terms of connection, WF-XB700 is also the most basic standard combination of Sony's truly wireless headphones. The headset supports Bluetooth 5.0. Like the true wireless headsets introduced by Sony before, it supports simultaneous connection of left and right headsets to improve stability.
In a stable connection experience, the WF-XB700 also performs well. There is no obvious delay in listening to music and watching videos normally, and the response speed of the headset is also very fast. Even if one of them is put back in the charging box and then retrieved, the WF-XB700 can achieve fast response and pairing, and the daily use performance is Also ok.
However, WF-XB700 is not a product with ultra-low latency. If you want to play "chicken eating" or some games with high sound requirements, the pressure of WF-XB700 will be relatively large.
Sony WF-XB700's Performance
But for Sony, the WF-XB700's performance is expected.
Since the release of WF-1000XM3, the connection performance of Sony True Wireless Headphones has risen several steps. A delay control and connection stability control are much better than those of WF-SP700 and WF-1000X. This entry-level product achieves a smooth and stable experience. Although this is a basic requirement for true wireless headphones, Sony has finally achieved this goal. It is worthy of recognition.
At least, when you choose a non-flagship product such as WF-XB700, you do n't have to worry about the delay and unstable connection.
Sony WF-XB700 Battery Life
The WF-XB700 supports 9 hours of playback. The power of the charging box can provide approximately 9 hours of playback time for the headset. The total of the two can provide 18 hours of playback. Also, the WF-XB700 has a fast-charging mode, which can provide about 1 hour of playback time after charging for 10 minutes.
From this point of view, the battery life of the WF-XB700 is satisfactory. Whether it is the "fast charging mode" or the battery life of the headset, it reaches the level of most real wireless headphones. People were pleasantly surprised. If the charging case can provide too much power, so that the entire combination can be played over 24 hours, the experience will be better.
Sony WF-XB700 Sound Performance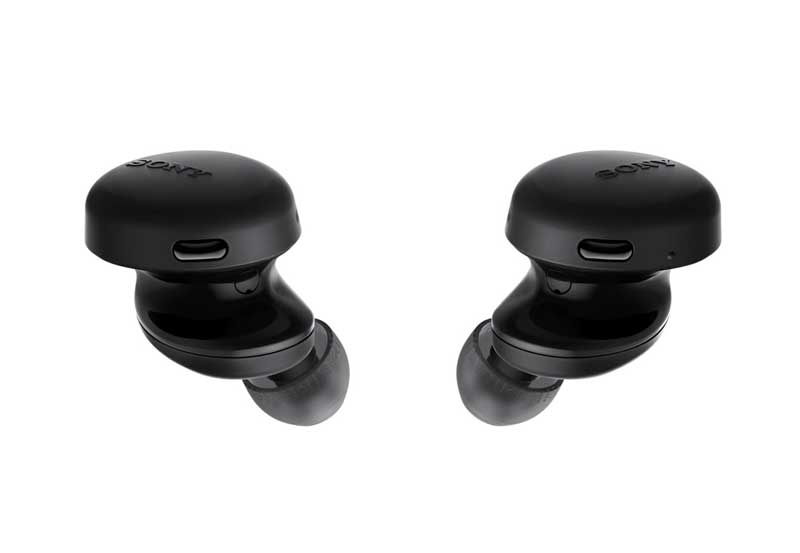 In terms of sound performance, the WF-XB700 still focuses on EXTRA BASS sound effects.
EXTRA BASS focuses on low-frequency performance, highlighting the sound characteristics by enhancing low-frequency dive and impact. However, at present, Sony has not disclosed the specific parameters of WF-XB700 on the official website, so the unit configuration and other details are not yet clear. However, according to Sony's current specifications, the WF-XB700 should and will not support aptX. In theory, it still supports AAC and SBC products.
But in terms of a specific listening experience, the performance of WF-XB700 is not bad.
Under the influence of EXTRA BASS, WF-XB700 has a certain low-frequency dive, that doesn't sound too thin. The drumbeat output is also powerful, but the current Sony style is still light and clear, even if it is produced by EXTRA BASS, there will be no strong output of the drumbeat. But for people like me who are light-hearted and a little bit cold, the performance of WF-XB700 is enough. The WF-XB700 may not be able to meet your needs if you want that "twisted" effect.
The WF-XB700's vocal output is also comfortable, and occasionally a little loose, but it can be accepted when facing the entry positioning. The sound performance is not outstanding, but there is no obvious roughness and dryness. It is an entry sound with relatively balanced performance.
Android 10 Hands-On: You won't desire for iPhone's gestures anymore
Conclusion
Overall, WF-XB700 is a very standard Sony entry-level headset. It is not only the "Evergreen Series" EXTRA BASS's market for real wireless headsets, but also the result of Sony's thinking about the positioning of entry-level true wireless headsets.
The simplest configuration matches Sony's best-fit price, plus one or two small highlights such as battery life and stability improvement. These four points have become the whole of WF-XB700. If you are attached to the four English letters of SONY and only want a simple true wireless headset, the WF-XB700 may also appear in your alternative list.
However, at present, WF-XB700 is also in a pre-sale state, and the price is also 129$. For young people who want to try something new, there is indeed a little pressure.
Sony's main battlefield for price wars has always not had much to do with pricing. Seniors like WI-1000X and WF-1000XM3 have shown amazing competitiveness after a period of price adjustment. Or it may be better to wait to see the WF-XB700 after shipping.